Use Your Social Media to Earn New Patients
Social media has totally changed. Platforms like Facebook have evolved into a revenue source. You can now stimulate interest among browsers with highly targeted paid ads.
Traditional Advertising Has Gone the Way of the Dodo.
TV. Radio. Newspaper. Too many businesses spend most of their budget among the 10,000 ads the average person sees per month — many who aren't looking for dental services.
Dental practices can get a far better ROI by spending money on highly targeted audiences to reach the best local consumer — the now buyer, who is actively seeking a dental practice.
Hit Multiple Business Objectives with Measurable Ads at Lower Costs.
We have a test library of ad objectives to help you acquire new patients. It lets us create multiple ads, target a better audience, and measure results. Delivering the right message to the right consumer has a greater chance of converting them into a patient.
Demographic Ads
Awareness Ads
Specials Ads
Lead Generation Ads
Retargeting Ads
Simple Image Ads
Canvas Ads
Geographic Ads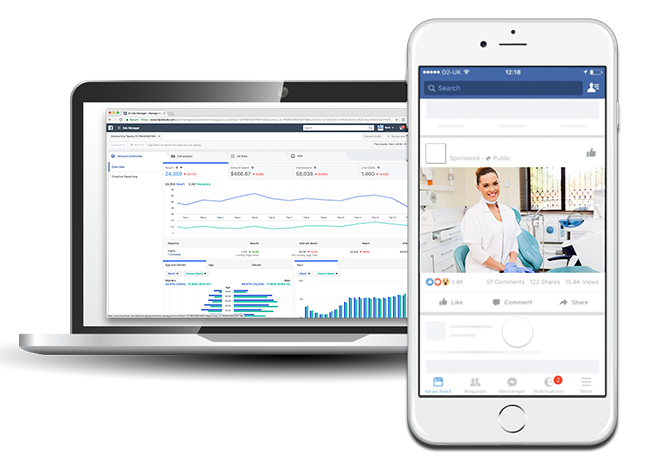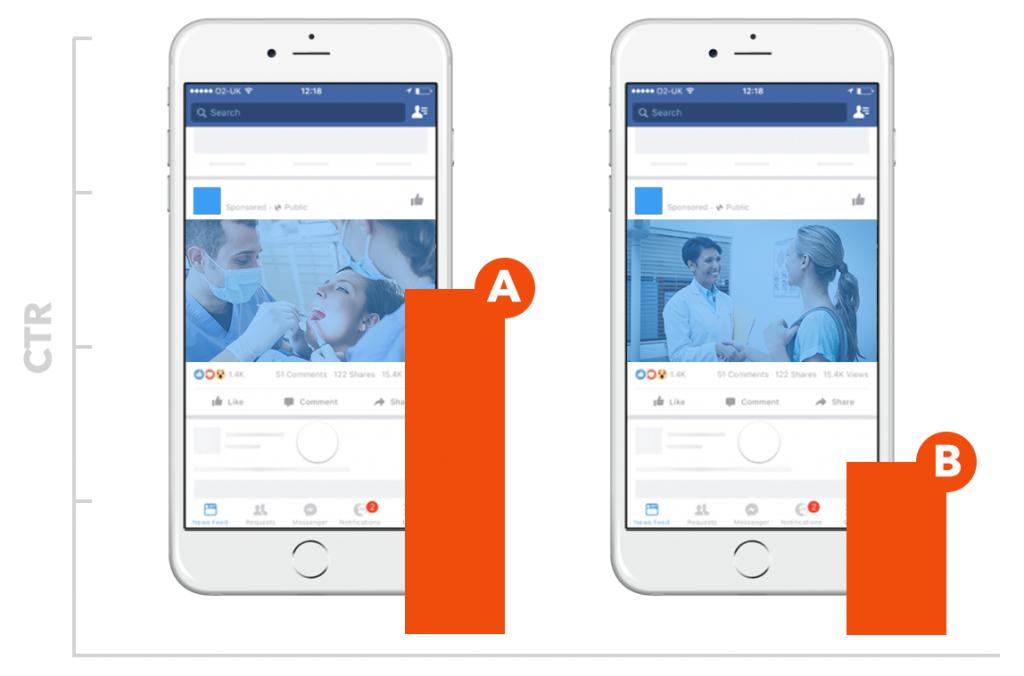 We Always A/B Test to Optimize Results.
Testing our strategies gives us more data. Our social media marketing team conducts thousands of A/B tests to understand what stimulates market interest. This approach delivers the most effective dental service ads to your prospects.